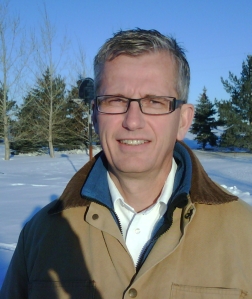 The Honourable Monte Solberg was the Member of Parliament for Medicine Hat for fifteen years. For many of those years Monte played a prominent role as the Reform, Alliance and Conservative Party Critic for several key departments including Foreign Affairs and notably Finance.
When Stephen Harper's Conservative Party came to office in January of 2006 the Prime Minister chose Monte to serve as the Minister of Citizenship and Immigration. In January of 2007 he was appointed Minister of Human Resources and Social Development. In both portfolios he focused his efforts on developing, retaining and attracting the most skilled workforce in the world to help meet Canada's labour and skills shortages.
Because of this work the Prime Minister appointed him to the Economic Growth and Long Term Prosperity Committee of Cabinet.
After almost three years in cabinet Monte retired from political life in October.
Today Monte is a columnist for Sun Media, frequently appears on television as a political commentator, and is a popular speaker. As a speaker he draws on his experience as an MP and Minister and speaks on; Why Canada Needs Citizen's, not just in name but in deed.; on the Challenges and Opportunity of Labour and Skills Shortages, and also Why The Future Belongs to Canada. In January 2009, Monte took on a Senior Adviser role with Fleishman-Hillard.
Before entering politics Monte was a broadcaster. He and his wife Deb live in Alberta. They have two grown sons, Matt and Michael.
In his spare time Monte is a die hard Boston Bruins fan, and loves to hike around Southern Alberta.
Thanks David for helping me setting this site up. Good luck with your exciting project!